Resources
Learn about native bees!
Meet the 6 families in BC
(Click on photos to see more information)
Online Activities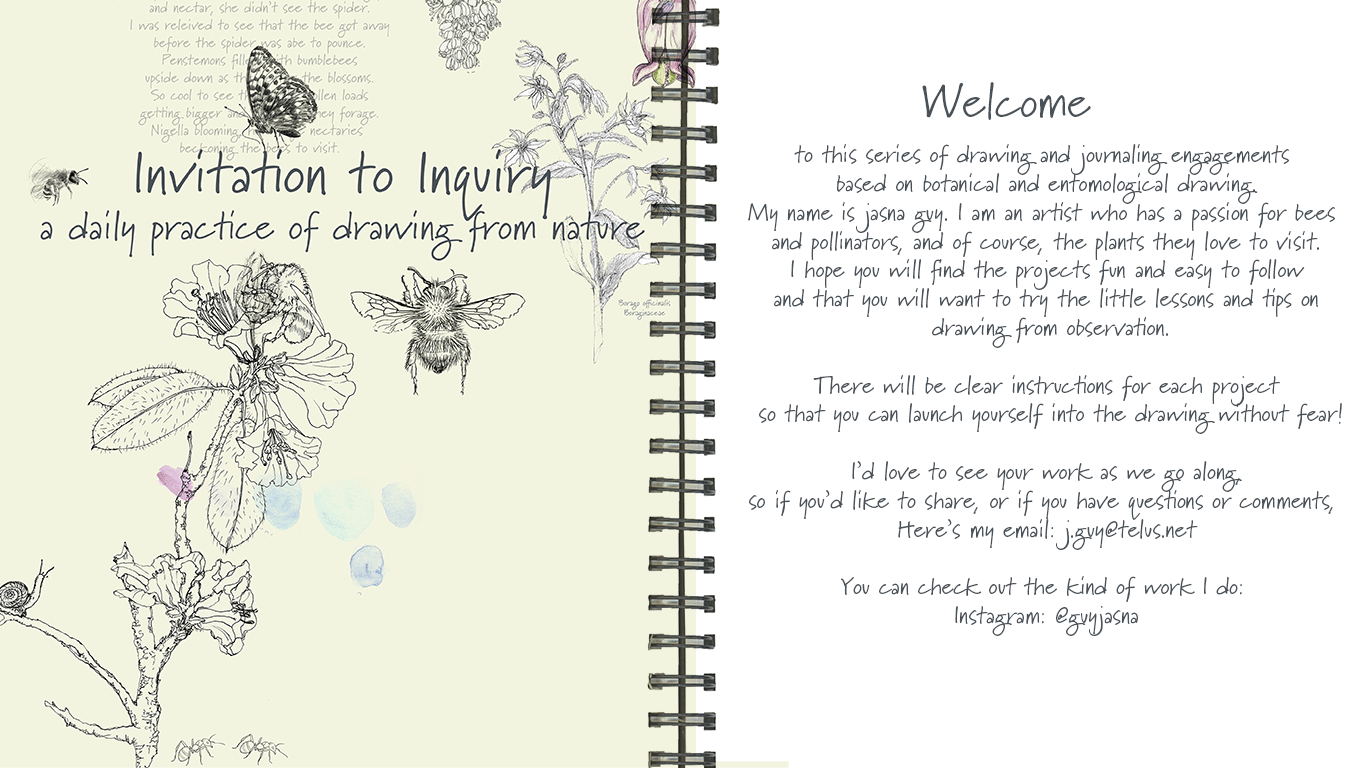 DRAWING GUIDE
BY JASNA GUY
Learning to draw can be transformative. Dive into this comprehensive
guide on drawing bees
and flowers made by
artist jasna Guy.
SELECTION OF BEE BINGO CARDS
BY LORI WEIDENHAMMER
A fun set of family-friendly game cards to help you get outside and discover the amazing bee and wannabee fauna in your own backyard, created by artist and educator Lori W!